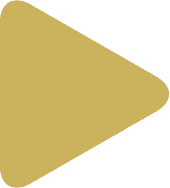 Use our tool to find out what your company has innovative potential and whether it is used effectively. The questionnaire is short, it is about 20 questions and will not take more than 10 minutes. We do not require any sensitive information, we do not ask for numbers. Everything is in general, anonymous and free. Run Innovation Prowess Test
LIKE AN
INNOVATION
Why are the products / services in the same profession more and more similair? What exactly is an innovation? What is the difference between the innovation and the concept of "business innovation"? What is an circular approach, and what is the complex view of business innovation? Where and how can help the innovation radar?
Read more
Berman Group is an small international economic development consulting firm providing world-class advisory services in area of innovation tool design and piloting, competitiveness, etc. We provide value-added analyses and studies, surveys and qualitative research, training, workshops and certification.
Read more

SERVICES

Innovative profilling light
Innovative profilling supreme
Upgrading - workshops and training
continue to the services
ONLY THOSE
WHO WILL RISK...
...GOING TOO FAR,
CAN POSSIBLY FIND OUT...
...HOW FAR ONE CAN GO.
T. S. Eliot